Lilies, calla lilies, asters, sea lavender and vines decorate an arch for an August wedding.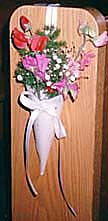 Sweet peas, baby's breath and ferns hang on the end of a pew for a church wedding in June.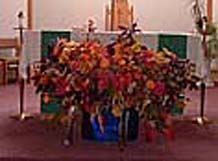 An October wedding displays seasonal color with fall leaves, miniature pumpkins and New England asters.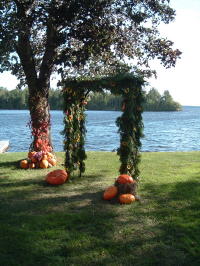 Pumpkins, hanging and heaped, complement sunflowers, cedar and viburnum berries for an outdoor autumn wedding.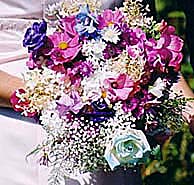 Beauty of the Earth offers flowers by the stem. This bride used stems from Beauty of the Earth to supplement those
from her own garden.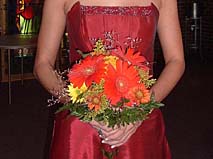 Fall colors embellish a fall wedding.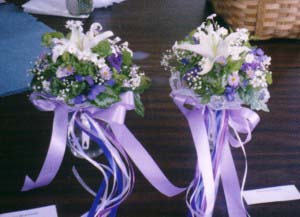 Streaming ribbons decorate bridesmaids' bouquets of lilies, asters, baby's breath, irises, and cerastium for a June wedding .