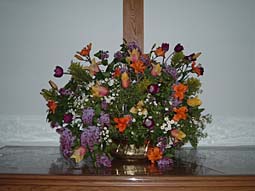 Altar flowers in May: Lilacs and tulips from the garden combine with orange lilies and yellow solidaster from the florist.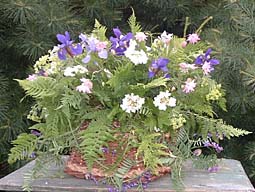 Iris, dame's rocket, columbine, vetch and ferns give a woodsy sparkle to an outdoor event.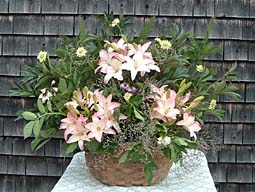 A potato basket overflowing with potato blossoms, lilies, balsam, and sea lavender pays tribute at the funeral of a potato farmer and wreath dealer.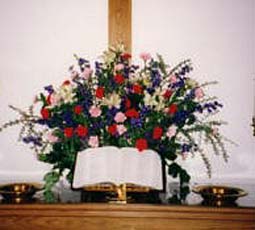 On Memorial Day this altar arrangement honored the memories of many loved ones.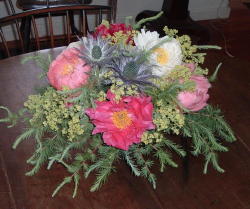 Peonies, globe thistle, lady's mantle and larch for a July dinner party.
Pink and blue and a lily to
brighten someone's day.